Our Mission
Our slogan is "Bringing A Little Bit of The Stretford End to the Windy City," and our goal is to raise our profile until every supporter in the country knows that if they're in Chicago, they have a home with us.
So many people tell me how they watched matches home alone for years, and what a difference it makes to open a pub door and walk into a smiling sea of RED.
See you at Fadó Irish Pub!
Glory, Glory, Man United!!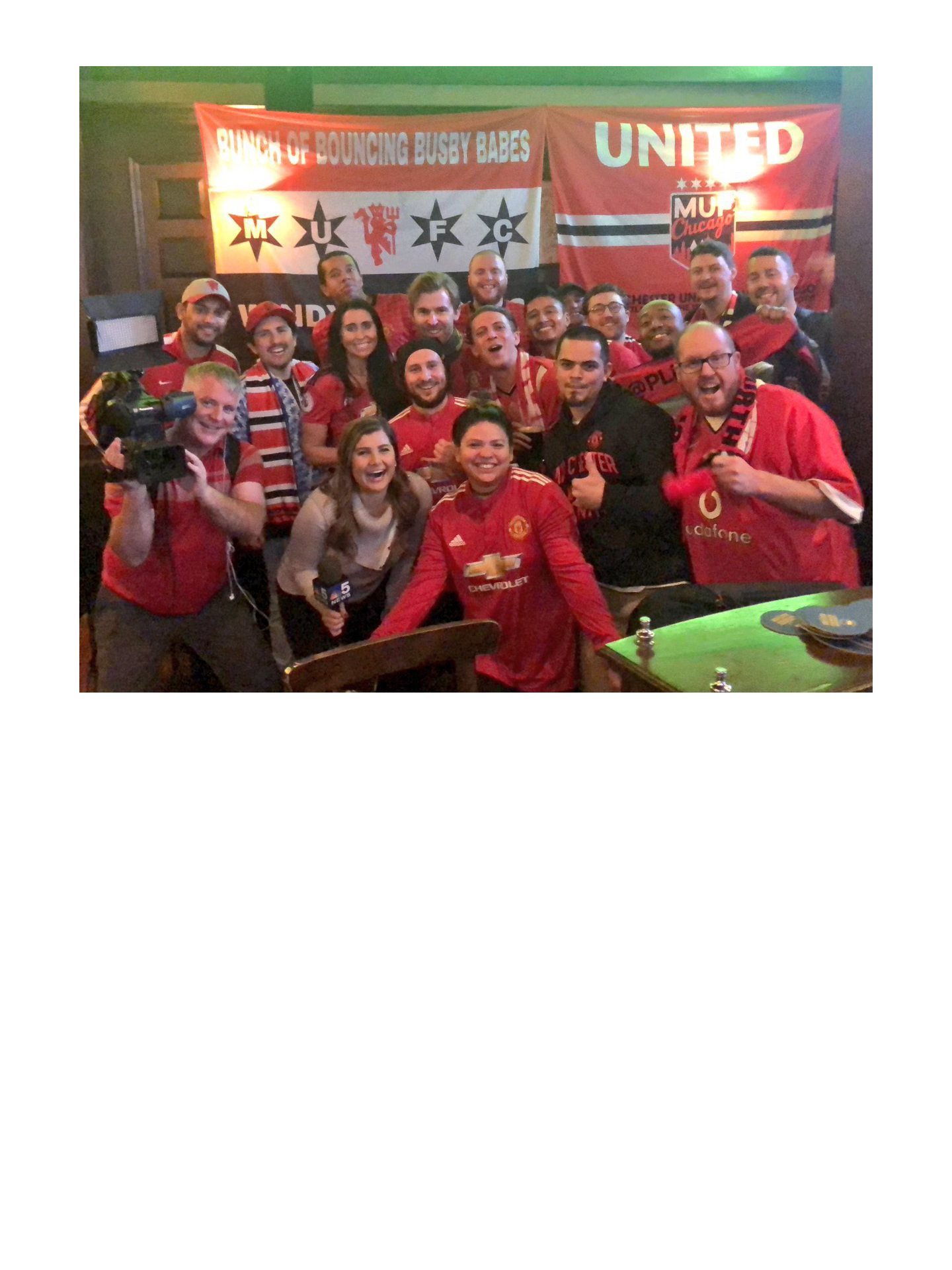 Order Our New 2019/20 Scarf!
We are currently working on our NEW group knit scarf. If you are willing to put a deposit down, do so by sending our President, Gonzalo, your $20.00 USD via PayPal 🙂